"It's our policy not to comment on ongoing operations, but I can assure you that S.H.I.E.L.D. has the situation completely under control."
The specific order and/or accurate dates presented in this article has never been confirmed by Marvel Studios, and therefore it can be inaccurate, incomplete, or partial. Help us to make this article better.
"Most of the intelligence communities doesn't believe he exist, the ones who do call him the Winter Soldier. He is credited with over two dozens assassinations in the last 50 years."
"So he's a ghost story."
This is a timeline of events that occurred during the 1950s.
1951
December
21st
1952
October
13th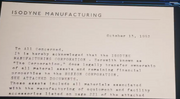 1953
January
20th
March
5th
April
13th
June
21st
September
18th
1954
January
1st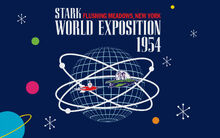 1959
April
25th
References
Ad blocker interference detected!
Wikia is a free-to-use site that makes money from advertising. We have a modified experience for viewers using ad blockers

Wikia is not accessible if you've made further modifications. Remove the custom ad blocker rule(s) and the page will load as expected.