"It's our policy not to comment on ongoing operations, but I can assure you that S.H.I.E.L.D. has the situation completely under control."
The specific order and/or accurate dates presented in this article has never been confirmed by Marvel Studios, and therefore it can be inaccurate, incomplete, or partial.
"Science could not save my body. My mind, however, that was worth saving, on two hundred thousand feet of data banks."
This is a timeline of events that occurred during the 1970s.
1970
January
Unknown Date
February
9th
18th
Gideon and Nathaniel Malick visit Daniel Whitehall in prison after their father's funeral. He tells them that their father always cheated at the stone ceremony, hiding a notched white stone in the book 'Paradise Lost' and slipping it into the bag, feeling for the notch so he would never draw it.[5]
19th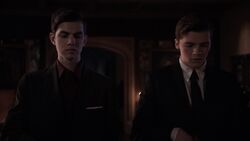 Gideon copies his father's trick, selfishly betraying his brother as the bag comes to just the two of them, and Gideon chooses to leave the notched white stone for Nathaniel and picking himself to live. Nathaniel draws the white stone and is sent to Maveth through the Monolith. Hive finds and kills him, using Nathaniel as his new host.[5]
May
29th
Unknown Month
July
23rd
November
23rd
1971
January
7th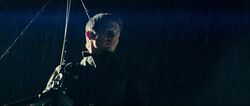 March
1st
2nd
19th
Unknown Month
July
2nd
November
10th
1972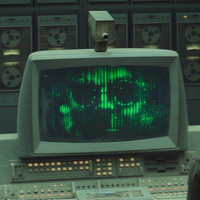 March
24th
May
18th
21st
June
9th
October
11th
December
26th
27th
1973
January
22nd
Unknown Month
September
15th
22th
November
1st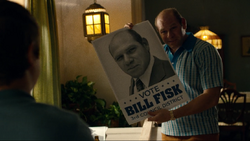 8th
Bill Fisk loses his campaign for the Third District Council. Later, he is told by his son that a young man named Bernie Walker was knocking down the signs for his campaign and calling both of them losers. Fisk takes his son to confront the bully. Once they find him, Fisk asks Walker why he was hitting the signs and insulting him. Walker replies that he was only repeating his father's statements. Fisk then beats Walker with a bat and orders his own son to kick him and not to stop.[21]
Assassination of Bill Fisk: Later that night, Bill Fisk makes Wilson sit in a corner and stare at a wall to make him think about his future. As Fisk was about to leave to talk with Don Rigoletto, he is stopped by his wife. Having been drinking, Fisk begins to beat his wife, with Wilson listening. Having occurred numerous times before, Wilson gets tired of these beatings and finally decides to put an end to them. He grabs a nearby hammer and repeatedly hits his father over the head with it, killing him. Wilson and his mother cut up the body and spend the next week dumping the parts in a river.[21]
27th
December
8th
1974
April
1st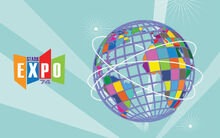 May
30th
August
9th
1975
April
2nd
30th
May
10th
July
1976
June
Unknown Date
July
1977
January
17th
February
4th
March
21st
May
10th
July
November
3rd
1978
January
7th
HYDRA orchestrates the start of the Iranian Revolution.[15]
Unknown Date
June
Unknown Date
16th
August
23rd
September
23rd
24th
Howard Stark unveils his building attempts in Arc Reactor technology. Although technologically successful, no attempt is made to explore its profitability.[6]
November
7th
After Ego comes to Earth, looking to plant a seedling and have another child, he meets Meredith Quill. They soon fall in love.[1]
December
9th
23rd
Ego leaves Quill to return to his planet, but promises to return.[1]
1979
February
9th
11th
The HYDRA-instigated Iranian Revolution draws to a close as the provisional government collapses.[15]
March
16th
May
9th
Ego leaves Earth again, knowing that he has to go back to his planet to replenish its energy and keep it thriving.[1]
August
13th
Ego comes back to Earth again to spend more time with Meredith Quill.[1]
28th
October
12th
Ego leaves Meredith Quill yet again, needing to return to his planet.[1]
References
↑ 1.00 1.01 1.02 1.03 1.04 1.05 1.06 1.07 1.08 1.09 1.10 1.11 1.12 1.13 1.14 1.15 1.16 1.17 1.18 1.19 1.20 Guardians of the Galaxy Vol. 2
↑ 2.00 2.01 2.02 2.03 2.04 2.05 2.06 2.07 2.08 2.09 2.10 2.11 2.12 2.13 2.14 2.15 2.16 2.17 2.18 2.19 2.20 2.21 2.22 Sometimes the Marvel Cinematic Universe alludes to events which happened in our world, and it is assumed they happened on the same dates in the universe, for timeline purposes.
↑ 7.0 7.1 7.2 7.3 7.4 7.5 7.6 7.7 7.8 7.9 Father and Son release date, My Sweet Lord release date, Lake Shore Drive release date, Brandy (You're a Fine Girl) release date, Wham Bam Shang-A-Lang release date, Southern Nights release date, The Chain release date, Flash Light release date
↑ 8.0 8.1 8.2 8.3 8.4 8.5 8.6 Sometimes the Marvel Cinematic Universe alludes to people who existed in our world, and it is assumed they were born on the same day in the universe, for timeline purposes.
↑ The Art of War, Big Pun, Blackalicious, Boogie Down Productions, Crazy in Love, iPod 1st Generation, Priesthood, So Fresh, So Clean, Summertime '06, Uptown Saturday Night, Malibu
↑ In Guardians of the Galaxy Vol. 2, Yondu says that he was sold into slavery as an infant and then spent 20 years in slavery, before Stakar Ogord freed him. Based on Michael Rooker's age when filming both movies, Yondu would have been born around January 1955, and so would have been sold around February. 20 years later, he would have been freed in April 1975. This fits with him then spending many years collecting Ego's children from 1975 up to any point between 1980 and 1988, then the final one, Quill, in 1988.