"It's our policy not to comment on ongoing operations, but I can assure you that S.H.I.E.L.D. has the situation completely under control."
The specific order and/or accurate dates presented in this article has never been confirmed by Marvel Studios, and therefore it can be inaccurate, incomplete, or partial.
This is a timeline of events that occurred during the 1990s.
1990
March
17th
23rd
April
25th
May
20th
June
17th
August
2nd
1991
February
28th
March
8th
April
1st
28th
June
3rd
September
December
16th
17th
The newspapers report on the death of the Starks and how the nation will mourn them.[12]
25th
1992
January
21st
April
6th
July
4th
September
18th
22nd
1993
January
20th
February
26th
May
5th
September
Jack Murdock returns home after a boxing match. He asks his son Matt to help stitch his injuries. Jack allows Matt to have a drink of scotch, to keep a steady hand.[19]
October
Matt Murdock saves an elderly man from being hit by a truck, causing an accident. Hazardous chemicals from a flipped truck splash on his face and as his eyes absorb the chemicals, Murdock is blinded. The last sight he sees is of his father trying to comfort him as he screams that he cannot see.[24]
Matt Murdock wakes up in a hospital after the accident he was involved in. He discovers that he can hear every sound in the near-by area, causing him pain. His father tries desperately to comfort him. He lets his son touch his face so he can recognize that it is him, which calms him down.[19]
November
9th
12th
1994
January
Jack Murdock returns home after a boxing match and finds his son Matt asleep. He wakes him up and allows him to feel his face for his injuries. He then tells Matt to finish his homework.[24]
February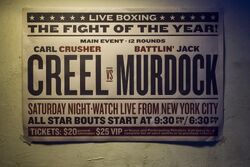 March
April
22nd
May
Still at Saint Agnes Orphanage, Matt Murdock is visited by Stick, an old blind man. Stick is aware of Murdock's heightened other senses and takes him outside for ice-cream. While they sit together, Stick asks Murdock what he can understand about near-by people just by listening to them. Stick then promises to train Murdock to control and master his "gift".[26]
June
24th
November
15th
1995
February
16th
May
5th
Bruce Banner meets Betty Ross as undergrad students at Harvard University. They begin dating and volunteer for an experiment involving hallucinogenics.[30]
June
16th
July
19th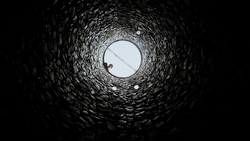 Grant Ward's older brother Christian throws their youngest brother Thomas into a well. Grant tries to save his little brother by throwing him a rope. Christian warns him that if he gives him the rope he will be thrown in as well, and walks away. Grant manages to throw him the rope anyway, without Christian noticing.[31]
23rd
24th
Natasha Romanoff joins Russia's covert espionage facility. She works there for three years, enduring both an education and indoctrination into the world of spycraft. Romanoff excels in this strict training environment and soon becomes regarded as a master spy and one of the world's greatest assassins. Her ruthless effectiveness earns her the codename, "Black Widow".[27]
August
6th
September
October
Having been trained under Stick for a while, Matt Murdock has become a powerful fighter with almost complete control of his abilities. During one of their training sessions, Murdock gives Stick the wrapper from his ice-cream that he got the day they first met, having made it into a bracelet. Stick crushs it in his hand and tells Murdock that he can no longer train him. Stick then leaves.[26][33]
November
December
14th
1996
June
6th
Unknown to Matt Murdock, Stick's mysterious martial-arts order The Chaste has another child pupil: a young girl with sociopathic tendencies named Elektra. Stick trains her in martial arts and weapons training. Upon learning that Elektra is the latest incarnation of The Black Sky, he is ordered to kill her, but Stick has grown attached to her and they fight their way out of a Chaste base. Stick is forced to abandon the child to keep her safe. He places her with a wealthy adoptive family in Greece.
July
28th
October
November
10th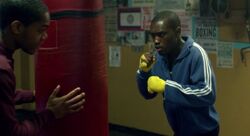 After he was beaten in a fight, Carl Lucas is trained by Willis Stryker. He teaches him how to fight reminding him to keep focused on his breathing while he threw his punches.[18]
15th
The regional fight night is held in Carl Lucas and Willis Stryker's neighborhood.[18]
1997
January
6th
A boxing championship is held in Carl Lucas and Willis Stryker's neighborhood.[18]
March
9th
April
May
11th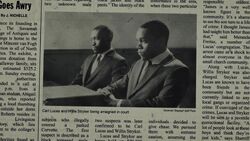 July
8th
October
15th
November
13th
December
19th
1998
January
27th
31st
Clint Barton arrives in Russia and confronts Natasha Romanoff. Rather than kill her as instructed, he instead lets her live and gives her a chance to join S.H.I.E.L.D. Romanoff accepts, and devotes the rest of her life to working for S.H.I.E.L.D.[27]
February
16th
1999
March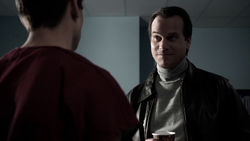 13th
John Garrett meets a young Grant Ward, who is being held in a juvenile detention facility in Massachusetts for burning down his family's home, seeing his potential, Garrett recruits him into HYDRA. He trains Ward by leaving him to fend for himself in the Wyoming wilderness for five years.[1]
July
Jessica Jones, her parents, Brian Jones and Alisa Jones, and her brother, Phillip Jones go on vacation. Unfortunately, her father gets distracted, due to a fight between Jessica and Phillip over a video game, causing their car to crash with a truck that is carrying a container of chemicals. The Jones' family die in the crash, leaving Jessica as the only survivor.[39][40][41]
September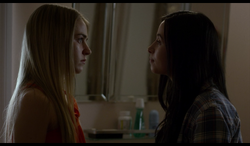 October
Jones finds out that Dorothy Walker hits her daughter, Trish Walker. Jones reveals her powers to Trish and promises her that she will protect her from her mother.[42]
December
31st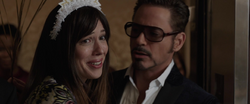 References
↑ 4.00 4.01 4.02 4.03 4.04 4.05 4.06 4.07 4.08 4.09 4.10 4.11 4.12 4.13 4.14 4.15 4.16 Sometimes the Marvel Cinematic Universe alludes to events which happened in our world, and it is assumed they happened on the same dates in the universe, for timeline purposes.
↑ In Snow Gives Way, Danny says he was "born on April 1st." Danny says in Snow Gives Way, "I was 10 when we crashed," as well as Claire saying in The Blessing of Many Fractures that he "must've been a pretty gangsta 10-year-old," while looking at his iPod from before the crash. This would mean his year of birth would be 1991. This fits what is said by Ward Meachum in Shadow Hawk Takes Flight, that Danny is in his "mid-20s," he would be 24 going on 25, and in Rolling Thunder Cannon Punch, where Danny's grave shows his birth year as "199-" with the last number obscured.
↑ In Guardians of the Galaxy Vol. 2, Quill says that he has been flying the Milano since he was 10 years old. With his birthday reasoned to be around late October 1980, this would put him learning to pilot the ship at around late April 1991.
↑ 17.0 17.1 The Art of War, Big Pun, Blackalicious, Boogie Down Productions, Crazy in Love, iPod 1st Generation, Priesthood, So Fresh, So Clean, Summertime '06, Uptown Saturday Night, Malibu
↑ In an interview, Sylvester Stallone revealed that the Contraxia scene is "nearly 20 years" after Stakar banished Yondu. The Contraxia scene is dated as October 17, 2014, putting this about 19 years, 8 months earlier, around February 16, 1995.
↑ According Stick, in the episode Stick, it has passed at least 20 years since he left Matt Murdock by his own. Stick said this in 2015.
↑ According to an interview with Mads Mikkelsen, Kaecilius has been training for over 20 years.
↑ According to Jessica Jones' diary, the last time she wrote something on it was in September 1999.