"It's our policy not to comment on ongoing operations, but I can assure you that S.H.I.E.L.D. has the situation completely under control."
The specific order and/or accurate dates presented in this article has never been confirmed by Marvel Studios, and therefore it can be inaccurate, incomplete, or partial.
"Banner's work was very early phase. It wasn't even weapons application. He thought he was working on radiation resistance. I would never have told him what the project really was. But he was so sure of what he was onto, that he tested it on himself. And something went very wrong. Or it went very right. As far as I'm concerned, that man's whole body is the property of the US Army."
―LTG Ross
This is a timeline of events that occurred during the 2000s.
2000
January
1st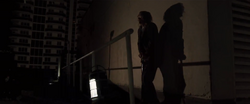 Bern 2000: New Year's Day comes, and the distraught Aldrich Killian is still waiting for Tony Stark on the roof of a building in Bern, Switzerland, because Stark promised to meet him there. Meanwhile, Stark chose to party and sleep with Maya Hansen. Seeing the New Year's celebrations below inspires Killian to continue his work without Stark. That morning, Maya Hansen wakes up to find Stark has discreetly left her.[1]
3rd
June
2001
January
20th
Bill Clinton's presidency, which was influenced by elements of HYDRA, comes to an end.[3]
March
8th
13th
18th
30th
May
3rd
June
28th
July
1st
10th
15th
September
11th
12th
13th
October
23rd
29th
30th
2002
January
August
19th
20th
2003
March
20th
22nd
May
18th
July
30th
The Meachums spend the summer in the Hamptons together, their last before Harold Meachum would pass away from cancer months later.[25][26]
August
29th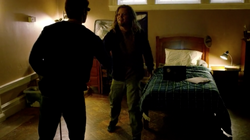 Having been accepted into Columbia University Law School, Matt Murdock enters his room and introduces himself to his new roommate Foggy Nelson, who is signing on to a Punjabi course at the last minute. Nelson admits that he heard about what had happened to Murdock as a child and is excited for their upcoming three years together.[27]
November
8th
9th
December
26th
Harold Meachum is approached by The Hand organization, days before he is expected to die. They offer him the opportunity to be resurrected after his passing, and he accepts.[30][6]
27th
2004
January
4th
5th
7th
The Hand resurrects Harold Meachum as promised, 3 days after his death. He ceases to age biologically, his body remaining 41 years old.[6]
June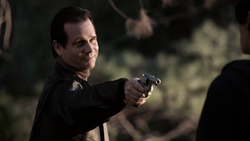 5th
July
August
September
October
Unspecified Month
December
2005
February
25th
April
5th
16th
19th
Bruce Banner visits Betty Ross at the hospital and Thaddeus Ross admits to Banner that the project is being developed as a weapon, not just defense. Banner goes on the run. The Military closes the lab building for a year and shuts down the Bio-Tech Force Enhancement Project. General Ross keeps some project data, while Betty also secretly holds onto data and remains at Culver University. After Banner's leak, Ross put the military in his track. Angered by her father's treatment of Banner, Betty stops talking to him. This is the start of the Chase of Bruce Banner, which spans for six years.[17]
25th
May
19th
Bruce Banner tries to flee from the United States and into Canada by sneaking into a truck that was heading through the border with Idaho. Banner is caught but when the State Troopers officers try to arrest him, Banner is forced to transform into Hulk.[39]
Hulk flees after the incident. In his run, the Hulk is sighted by locals along the US/Canada border.[17]
After the incident, a watch is found with the words "To Bruce, all my love, Betty" inscribed on the back of it.[39]
September
12th
2006
February
7th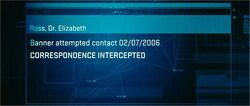 April
9th
18th
22nd
May
27th
28th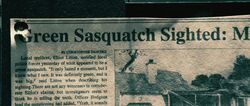 June
13th
23rd
Murdock and Nelson gatecrash an expensive party together, and there Murdock meets fellow student Elektra Natchios. As the two of them talk, Natchios deduces things about him, however, Murdock uses his wit to keep the conversation going, and the two leave the party together, getting into another person's sports car and driving off. From then on, the two continue to commit reckless acts together and get closer.[43]
July
8th
Late at night, Matt Murdock and Elektra Natchios break into Fogwell's Gym. The two of them discuss their pasts and learn more about each other, with both also mentioning that they have enjoyed the last few weeks together. They begin to playfully fight in the boxing ring, but the intimacy leads the two of them passionately making love in that gym for the first time.[43]
29th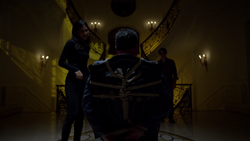 Attack on Roscoe Sweeney: In the night, Natchios takes Murdock to an expensive penthouse. They break in and go to the kitchen, taking food from the fridge and discussing the passionate and luxurious future that the two of them want to have together. When they hear noises, Natchios goes ahead of Murdock, and when he walks into the room, she gleefully tells him that she has Roscoe Sweeney, the killer of Murdock's father, bound to a chair for him to enact revenge on. This was his house all along, and she expected him to appreciate the gesture. Murdock is at first reluctant, but Natchios manipulates him to start punching Sweeney. Because of her, he begins to savor the feeling of revenge. However, when she then tries to get him to kill Sweeney, Murdock realizes what a dangerous relationship he has got himself into. He steps away, breaking off his relationship with Natchios, and calls the police; however, when he looks around, Natchios is gone.[43]
August
4th
With their finals fast approaching after nearly 3 years of law school, having now developed a strong friendship, Nelson often jokes about Murdock's blindness, while Murdock would tease Nelson about many of his poor life choices, such as his decision to join a course studying Punjabi simply to get close to a girl. On a night out together when they really should be studying, Nelson asks Murdock what happened to "the Greek girl" who Murdock was dating, to which Murdock simply replies that things did not work out. The two joke about their future as partners at law, and they swear to work together for many years.[27]
September
1st
14th
October
21st
The Military loses Bruce Banner, who eventually arrives in Eastern Nunavut near Greenland, in the Arctic Circle to commit suicide in a place where his body would not be found.[46]
In the Arctic, Banner tries to shoot himself in the mouth. The attempt fails and he turns into Hulk, who spits out the bullet, and Banner wakes up afterwards.[46] The incident is detected by satellite, and this is the last sighting of Bruce Banner for at least five months.[17]
November
14th
2007
January
22th
March
1st
3rd
June
October
17th
Nick Fury, in disguise, finds Bruce Banner in a bar and tries to find out what Thaddeus Ross' "Super-Soldier Program" did to him. He tells Agents Johnson and Peterson to gain Banner's trust and see how he reacts to certain things, so the agents pretend they were dating and Johnson cheated on Peterson with him. Banner gets confused when Johnson pulls him toward her, and Peterson threatens him. The stress of the situation causes Banner to turn into Hulk and go on a rampage.[48]
19th
31st
November
December
2008
January
20th
February
14th
19th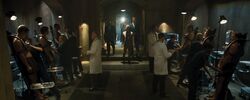 May
6th
Eva Belyakov, a member of the Inhuman community in Afterlife, goes rogue after Jiaying refuses to allow Belyakov's unstable daughter, Katya, to go through Terrigenesis. She takes with her an assortment of stolen Terrigen Crystals, which she uses to transform Katya without the proper mental conditioning. Katya develops sensory manipulating powers and a hunger for pain. The mother-daughter duo travel to Bahrain, where they create chaos by using Katya's powers to sap the emotional energies from local civilians.[52]
15th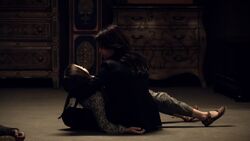 Rescue in Bahrain: S.H.I.E.L.D. takes notice of Eva Belyakov's activities and tracks her down to Manama, Bahrain. A team led by Phil Coulson and Melinda May is dispatched to analyze Belyakov for the Index; they are unaware of Katya's involvement or powers. Eva and Katya assume control of a group of gangsters and hold the entire S.H.I.E.L.D., minus Coulson and May, hostage within a warehouse. May ventures into the warehouse alone and crosses off the controlled gangsters and Eva. Katya reveals herself to May and nearly uses her powers to kill the subjugated S.H.I.E.L.D. team, forcing May to shoot her dead. For her role in saving them, the S.H.I.E.L.D. team gives May the nickname "The Cavalry", a moniker she grows to despise.[52][53]
16th
May returns to the United States, traumatized by the ordeal in Manama. She shuts herself off from everyone, including her husband Andrew Garner. Over time, their marriage falls apart. With approval from Maria Hill, May switches from field duty to a simple desk job.[52]
June
22nd
July
20th
August
8th
22nd
October
31st
2009
March
1st
9th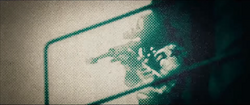 May
20th
June
12th
25th
September
14th
December
18th
References
↑ In Eight Diagram Dragon Palm, Harold says, "I fought the good fight for 3 years." In Dragon Plays with Fire, Gao says, "Harold was diagnosed with cancer. At most he had 2, 3 years to live." It can be surmised that he fought it for a little longer than expected the expected 2½ years, nearly 3 - around 2 years, 10 months. Working back from his reasoned date of death on January 4, 2004, he would have been diagnosed around March 2001.
↑ 9.0 9.1 9.2 9.3 The Art of War, Big Pun, Blackalicious, Boogie Down Productions, Crazy in Love, iPod 1st Generation, Priesthood, So Fresh, So Clean, Summertime '06, Uptown Saturday Night, Malibu
↑ 10.0 10.1 In Shadow Hawk Takes Flight, Dr. Edmonds says the commercial was "from about 15 years ago." This is said on February 11, 2016, so 15 years prior would mean the commercial was released around March 30, 2001. The commercial is reasonably simple, so it would have been filmed only 1 or 2 weeks prior. This also fits with what Joy says in the same episode, that she was "about 10 years old" when they filmed the commercial. She would have been 10 from approximately October 2000 to October 2001, and March 2001 falls comfortably in that margin.
↑ In Shadow Hawk Takes Flight, Simon tells Danny Rand on February 10, 2016 that Jimmy has "been here almost 15 years". "Almost" can usually be taken to mean around 98.5%, putting it around May 3, 2001.
↑ In 4,722 Hours, Daniels says that he came to Maveth in "2001."
↑ In Rolling Thunder Cannon Punch, Danny Rand says, "I'm pretty sure it was in July, 2001... I broke my arm skateboarding."
↑ Cite error: Invalid <ref> tag; no text was provided for refs named IF103
↑ 18.0 18.1 In Iron Fist: Season 1, throughout February 2016, there are many references to the air crash being 15 years ago: In Snow Gives Way, Joy says, "It's been like 15 years since Danny and his parents died." In Shadow Hawk Takes Flight, Ward says, "[Danny] waited 15 years to come back," Harold says, "Ask him where he's been the last 15 years," Dr. Edmonds says, "Where have you been in the last 15 years?", and Danny says that K'un-Lun "only appears on this earthly plane every 15 years, give or take, depending on the celestial tilt." In Eight Diagram Dragon Palm, Danny says, "After living in a monastery for 15 years." In Immortal Emerges from Cave, Danny says, "I've been doing this for 15 years." In The Blessing of Many Fractures, Danny says, "I've spent the last 15 years learning..." In The Mistress of All Agonies, Gao refers to the crash as "events that happened 15 years ago", and in Dragon Plays with Fire, Hogarth talks about "wherever the hell it is that you were for 15 years" and Claire refers to the crash as "something that happened 15 years ago." 15 years prior would put this around early 2001, however, we know from Rolling Thunder Cannon Punch that the Rands were still around in July 2001. In The Mistress of All Agonies, Ward Meachum's birthday is given as September 19, 1986 (see other references), and in Snow Gives Way, Ward says, "I was 15 when [the Rands] died." This definitively places the air crash between September 19, 2001 and September 18, 2002. On top of this, the iPod 1st Generation, which Rand owns at the time of the crash, was released on October 23, 2001, and in the New York Bulletin | Joy and Ward Meachum Special Report video, it is said that Harold's death, which is known to be 2004, albeit reasoned as early January, was "2 years" after the crash. From all of this, the accident is reasoned as October 29, 2001, six days after the iPod's release, a little over 2 years before January 4, 2004, and still reasonable enough to be considered "15 years" before February 2016, by the simple math of "2016 - 2001 = 15". This also allows time for Danny's arm to have healed since the break in July.
↑ Cite error: Invalid <ref> tag; no text was provided for refs named IF107
↑ In 0-8-4, on the reasoned date of September 13, 2013, it is said that the mission in Cusco was "11 years ago."
↑ Cite error: Invalid <ref> tag; no text was provided for refs named IF108
↑ In The Blessing of Many Fractures, Joy discusses "that last summer in the Hamptons with Dad." With Harold's death dated to January 4, 2004, this last summer would be the summer of 2003.
↑ 28.0 28.1 It is shown in the Iron Fist promotional image, "Harold Meachum Gravely Ill" that Harold's illness was revealed not long before his death. It can be assumed that this was around 2 months prior to his death, which is dated to January 4, 2004, putting the public revelation around November 2003.
↑ 30.0 30.1 In The Mistress of All Agonies, Joy says, "I looked into the building you took me to, and Dad bought it the week before he died." With Harold's death dated to January 4, 2004, "the week before" would place it around December 27, 2003. It can also be assumed that the Hand approaching Harold was not long before this.
↑ Cite error: Invalid <ref> tag; no text was provided for refs named IF109
↑ Throughout February 2016, there are references to Harold's death. In Snow Gives Way, Ward says it was "12 years ago". However, in The Mistress of All Agonies, Dr. Paul Edmonds says Harold has "been dead for 13 years", in Bar the Big Boss, Joy says, "I haven't had a dad for 13 years," and in Dragon Plays with Fire, Harold says "I've had 13 years to plan this out," Joy says, "Dad has been held prisoner for 13 years," and Danny tells Harold, "You're going to prison. Only this time, it's gonna be nowhere near as nice as the one you spent the last 13 years in." Overall, the evidence points to his death being in late 2003 - "12 years" by rounding, but "13 years" by the common calculation of "2016 - 2003 = 13". However, an official video revealed Harold died in 2004. To make this fit as best as possible, Harold's death is dated to the first few days of 2004 - January 4th specificially - to be as close as possible to fitting best. This fits with Ward's statement that it was "12 years ago", and it can be assumed that all the news coverage for his illness was in the final months of 2003, and so others might remember it as being an event mainly in 2003, or just counting inclusively, for whatever reason referring to it as "13 years ago".
↑ 34.0 34.1 34.2 34.3 Sometimes the Marvel Cinematic Universe alludes to events which happened in our world, and it is assumed they happened on the same dates in the universe, for timeline purposes.
↑ 43.0 43.1 43.2 Daredevil: 2.05: Kinbaku: "10 Years Ago".
↑ In Eye-Spy, it is said on the reasoned date of October 1, 2013 that Amador's raid was "7 years ago."
↑ Oh, Rebecca theatrical poster on the set of Guardians of the Galaxy Vol. 2
↑ Nathan Fillion's career in real life started in 1993-1994 with a couple of things, but he only started acting in bigger things around 1998 with Saving Private Ryan where he has a small role, and then he was a big name following Firefly and Buff The Vampire Slayer in 2002-2003. Using these real life facts, it is fair to assume that all the films of Simon Williams are post-2002, especially considering Simon's appearance age.
↑ 52.0 52.1 52.2 52.3 Agents of S.H.I.E.L.D.: 2.17: Melinda: "7 Years Ago".
↑ In Melinda, on the reasoned date of April 21, 2015, the Rescue in Bahrain is shown to be "7 years ago."
↑ In Heavy is the Head, it is said that the operation in Basra was in "'08."
↑ In The Bridge, it is said that Po "fell off the grid in '08."
↑ On the theatrical poster of Dead Before Arrival, which is based in the real life movie poster of Inception, is is stated that it is from the same director of "Dead Before Arrival", Christopher Nolan was the director of Inception and his previous film before it was The Dark Knight which came out in mid-2008. Therefore, Haxan 2 must have released on October 31, 2008 for the same director to then film Dead Before Arrival in 2009 and release in 2010.
↑ In Captain America: The Winter Soldier, it is stated on April 2, 2014 that the Odessa Winter Soldier attack was "5 years ago."
↑ Cite error: Invalid <ref> tag; no text was provided for refs named IF110
↑ In The Writing on the Wall, it is said on the reasoned date of March 16, 2015 that Rebecca Stevens was said to have died "5 years ago." This would place her supposed death around April 21, 2010. It can be assumed that the trials began around a month before this, approximately March 19, 2010, and that the preparations on Project T.A.H.I.T.I. would have begun around 3 months prior to that, approximately December 18, 2009.