"It's our policy not to comment on ongoing operations, but I can assure you that S.H.I.E.L.D. has the situation completely under control."
The specific order and/or accurate dates presented in this article has never been confirmed by Marvel Studios, and therefore it can be inaccurate, incomplete, or partial.
"Before creation itself, there were six singularities. Then the universe exploded into existence, and the remnants of this system were forged into concentrated ingots... Infinity Stones."
This is a timeline of events that occurred before the 20th century.
Before the Convergence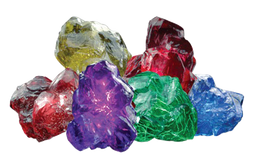 A powerful Inhuman, referred as Alveus, is created by the Kree to dominate the rest of his race, but eventually overpowered his own creators and banished them from Earth.[4] The humans and other Inhumans, afraid of his powers, banished him to a distant planet through a Kree Monolith. Followers of the exiled Inhuman founded a secret society and start planning its return to Earth in order to let him rule it.[5]
On the distant planet, the Inhuman finds nine powerful and advanced, yet very divided, civilizations. The Inhuman consumes all life in these civilizations until they are completely wiped out.[6]
Agamotto forms the Masters of the Mystic Arts as a league of magic practitioners, dedicated to learning Magic so to safeguard the Earth from dimensional evils.[7]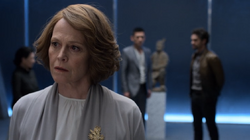 The elders of K'un-Lun study how to harness the Chi for medical purposes, but five of them wish to use it to gain immortality. The five are banished from the Order of the Crane Mother and later they found the Hand. The Hand learns how to use dead Dragon bones for the Resurrection Elixir,[8][9] and starts conquering East Asia. A group called the Chaste stands against the way and a rivalry of thousands years begins.[10]
2988 B.C.
The Convergence occurs. The gravitational anomalies that it causes allows the construction of several megalithic monuments, particularly Stonehenge.[11]
First Battle of Svartalfheim: The Dark Elves led by Malekith try to destroy the Nine Realms with the power of the Aether.

They are stopped by the Asgardian army led by Bor, who successfully seized the Aether. In an effort to save his race, Malekith kills most of his army and much of Bor's army, then puts his remaining forces into a sleep which lasts for millennia. Bor orders for the Aether to be hidden in the deepest area possible, where no one can access it.[11]
450 B.C.
79
August
24th
965
January
14th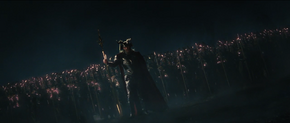 August
3rd
Battle of Jotunheim: Odin leads the Asgardian army in an epic battle against the Frost Giants, to repel their invasion and protect Midgard. They force the Frost Giants back to Jotunheim, where Odin discovers an abandoned Frost Giant infant. He adopts the child, names him Loki and raises him alongside his own son, Thor. He later negotiates a truce with Jotunheim's king, Laufey.[15][16]
977
June
30th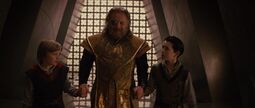 1014
1197
February
8th
A warrior from Asgard's Berserker Army defects from Asgard to live on Earth.

He decides his weapon, the Berserker Staff, which greatly enhances the wielder's strength, is too powerful for anyone to possess, so he breaks it into three pieces and hides each one in different locations across Europe.[17]
April
2nd
The Berserker Warrior receives food and shelter at a monastery in Ireland, where he is venerated as a saint. He shares his true identity with the priests, who have a vow of silence, and hides a piece of the Berserker Staff in the monastery.[17]
August
26th
December
11th
1342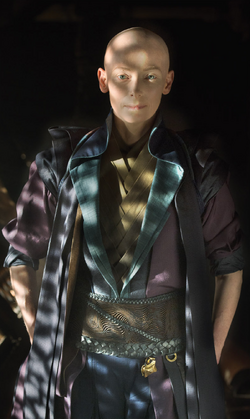 1409
October
7th
1413
Lorelei terrorizes the Nine Realms, using her power of enthrallment to enslave hundreds of men. She is eventually defeated by Sif and imprisoned in Asgard's dungeons.[21]
1507
April
13th
1521
May
7th
12th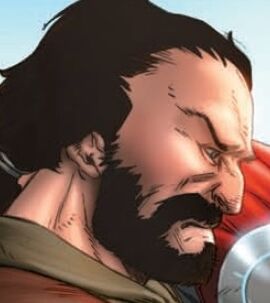 13th
14th
Thor states that the contest will follow the traditional rules of the Virtue Challenge, which they all passed when they became adults. Loki's team and Brunok's team set off riding, until they reach the first challenge of valor they have to retrieve a treasured bone from the Wolves' Treasureyard. Loki wins the challenge and Brunok is incarcerated.[23]
1546
December
20th
Having spent hundreds of years living on Earth, the Berserker Warrior tells his story to a French girl. Her brother, a priest, adapts the story into the legend of "The Warrior Who Stayed".[17]
1634
May
4th
Construction on one of the first sentry boxes at Castillo San Cristóbal is finished. Over time, this particular guerite would be called "The Devil's Sentry" ("La Garita del Diablo"), becoming the subject of a legend in which soldiers disappeared from the sentry box.[24]
1650
1706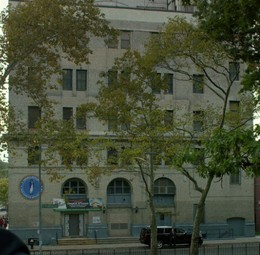 January
17th
1723
1770
March
5th
December
16th
1820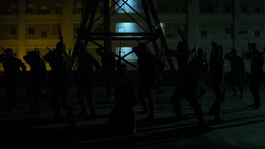 July
10th
1833
1839
April
8th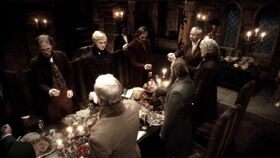 1845
August
2nd
1853
June
21st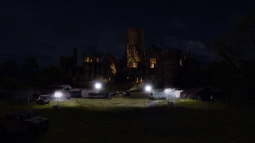 1864
November
29th
Around seven hundred men of one of the militias of the United States Military slaughter a peaceful village of Cheyenne in Sand Creek, Colorado, killing and mutilating around one hundred Indians, mostly women and children. The militiamen waited for the men of the tribe to leave the village, and they attacked the families left behind to claim their land.[30]
1867
December
23rd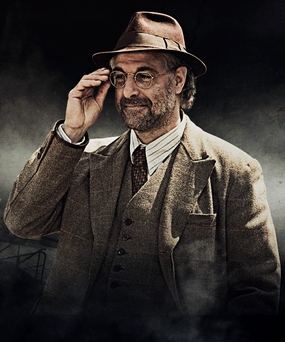 1869
September
14th
1873
Fall
1874
March
24th
November
30th
1876
September
14th
December
3rd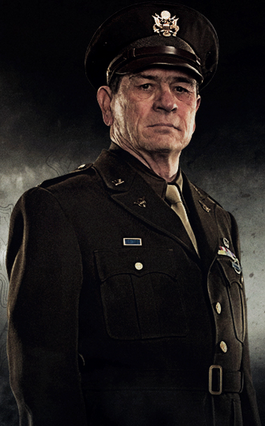 1878
December
18th
1882
January
30th
September
22nd
1884
May
8th
1889
April
20th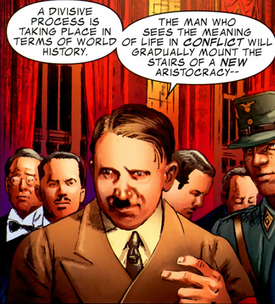 1890
October
14th
1891
January
7th
September
16th
1894
April
15th
1897
November
24th
1899
April
29th
References
↑ The Art of War, Big Pun, Blackalicious, Boogie Down Productions, Crazy in Love, iPod 1st Generation, Priesthood, So Fresh, So Clean, Summertime '06, Uptown Saturday Night, Malibu
↑ 14.0 14.1 14.2 Sometimes the Marvel Cinematic Universe alludes to events which happened in our world, and it is assumed they happened on the same dates in the universe, for timeline purposes.
↑ On Marvel's timeline, it is shown that this occurred 600 years before "I am Iron Man," which is dated to November 25, 2009, putting it around October 1409.
↑ 26.00 26.01 26.02 26.03 26.04 26.05 26.06 26.07 26.08 26.09 26.10 26.11 26.12 26.13 26.14 26.15 26.16 Sometimes the Marvel Cinematic Universe alludes to people who existed in our world, and it is assumed they were born on the same day in the universe, for timeline purposes.