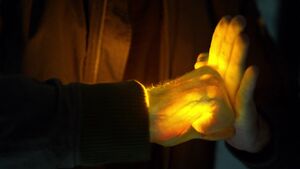 "Reiki is thought of as a pseudoscience, but there are stories of it healing tumors and curing disease. So, maybe it's more real than I thought."
"You know, chi is the breath of life. It is what powers the Iron Fist."
―Claire Temple and Davos
Chi is a mystical form of life energy that is embodied in every life form. While most medical institutions have disproved chi due to scarce examples of its existence, some organizations with mystical knowledge and ability, like the Order of the Crane Mother and the Hand, have learned how to channel chi to generate an and used it for both therapeutic and martial art uses. As a weapon, chi is capable of generating an "internal force" that removes the need for charging momentum.[1]
History
To be added
Chi Manipulation
References
External Links