The following is a list of Marvel-licensed comics set in the Marvel Cinematic Universe.
Official Tie-ins
Movie Preludes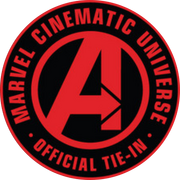 Movie Adaptations
Inspired Comics
Sponsored Comics
Sega
Walmart
Walmart
LG
Norton
Royal Purple
Target
Audi
Daily Mirror
Norton
Burger King
Colantotte
Lexus
Gillette
Audi
Multiverse Comics
Collections
Trivia
References
Ad blocker interference detected!
Wikia is a free-to-use site that makes money from advertising. We have a modified experience for viewers using ad blockers

Wikia is not accessible if you've made further modifications. Remove the custom ad blocker rule(s) and the page will load as expected.