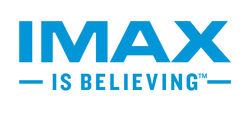 IMAX Corporation is a theatre company based in Ontario, California that designs and manufactures IMAX cameras and projection systems. A number of Marvel Studios projects were filmed using IMAX cameras, including The Avengers and Avengers: Infinity War, as well as Marvel Television's Inhumans.
History
In November 2016, Marvel Television and IMAX announced the live-action television series, Marvel's Inhumans, based on the superhero race of the same name. The series, co-produced with ABC Studios, saw IMAX serve as a financing partner, a first for IMAX, which allowed Marvel to spend more on the series than it had on its other television series, especially for visual effects. The entire series was filmed with IMAX digital cameras. Inhumans debuted an edited specific for a theatrical-release version of the first two episodes. The episodes debuted on IMAX screens in theaters worldwide in September 2017, with the series airing weekly on ABC afterward. After the poor reception to the IMAX version of the first two episodes and a box office gross of $3.5 million, Richard Gelfond said, "Going forward, we intend to take a more conservative approach consistent with the Game of Thrones approach to capital investments and content. We will be more conservative when considering whether to invest our own capital; and if so, to what extent."
In August 2018, IMAX announced that it would be showcasing the first 20 Marvel Cinematic Universe films in IMAX theatres, as part of Marvel Studios' 10th Anniversary. This resulted in some films, Iron Man, The Incredible Hulk and Captain America: The First Avenger, receiving an IMAX viewing for the first time.
Gallery
External Links