A series of quotes of the Advanced Threat Containment Unit operative Luther Banks.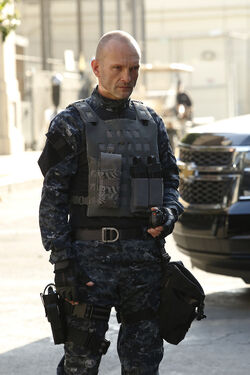 Spoken About Luther Banks
"Been thinking about your ATCU theory. Now, who took off before the convoy left, and who knew the exact route we were going to take?"
"Banks."
"He's got access to everything that ATCU learns about Inhumans."
"We should tail him."
Spoken About Luther Banks