A series of quotes of the Advanced Threat Containment Unit operative Luther Banks.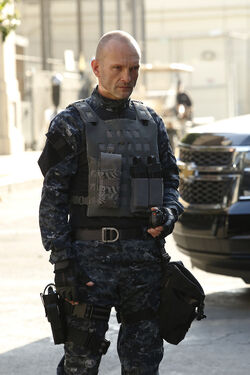 Spoken About Luther Banks
"Been thinking about your ATCU theory. Now, who took off before the convoy left, and who knew the exact route we were going to take?"
"Banks."
"He's got access to everything that ATCU learns about Inhumans."
"We should tail him."
Spoken About Luther Banks
Ad blocker interference detected!
Wikia is a free-to-use site that makes money from advertising. We have a modified experience for viewers using ad blockers

Wikia is not accessible if you've made further modifications. Remove the custom ad blocker rule(s) and the page will load as expected.