The Retaking of Zephyr One was a successful rescue mission by the Secret Warriors, undertaken in response to a distress call sent by Melinda May after Zephyr One was captured by the Inhuman HYDRA operative Giyera.
Background
"The line's dead, everyone from our team is on that plane!"
"Not everyone, you put together the Secret Warriors initiative for a reason."
To be added
Rescue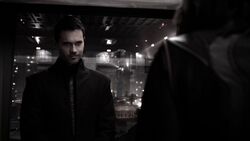 To be added
Aftermath
To be added
Appearances
References