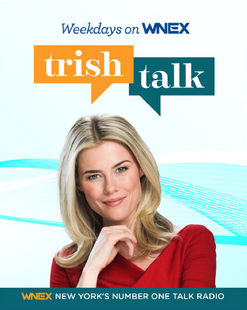 "If you're just joining us, this is Trish Talk and we are discussing the recent events that have the residents of Harlem confused, and some even frightened."
Trish Talk is a radio talk show broadcast on WNEX Station in New York City, hosted by Trish Walker.
History
To be added
Staff
Appearances
In chronological order:
References
Ad blocker interference detected!
Wikia is a free-to-use site that makes money from advertising. We have a modified experience for viewers using ad blockers

Wikia is not accessible if you've made further modifications. Remove the custom ad blocker rule(s) and the page will load as expected.