Ultimo was a giant robot made by HYDRA, from the parts of the Ultron Sentries destroyed at the Battle of Sokovia.
History
With many destroyed Ultron Sentries from the Battle of Sokovia, HYDRA collected many of the parts and took them to an undisclosed location in Eastern Europe, where they used the parts to create a giant robot called Ultimo. HYDRA then used the Ultimo to attack a small village. The Avengers reacted to the attack and destroyed Ultimo.[1]
Relationships
Allies
Enemies
Trivia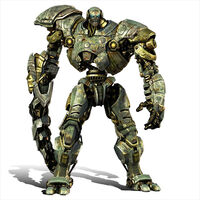 References
External Links
Ad blocker interference detected!
Wikia is a free-to-use site that makes money from advertising. We have a modified experience for viewers using ad blockers

Wikia is not accessible if you've made further modifications. Remove the custom ad blocker rule(s) and the page will load as expected.