Ad blocker interference detected!
Wikia is a free-to-use site that makes money from advertising. We have a modified experience for viewers using ad blockers

Wikia is not accessible if you've made further modifications. Remove the custom ad blocker rule(s) and the page will load as expected.
The United States Congress is the bicameral legislature of the federal government of the United States consisting of two houses: the Senate and the House of Representatives.
History
Howard Stark's Congressional Hearing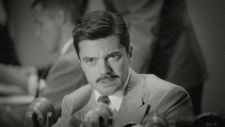 Three days of Congressional hearings were held when inventions of Howard Stark were stolen from his mansion in New York City in 1946. Stark was viewed as a traitor by the general public because his testimony was less than convincing to Senator Webster. Stark did not attend the third day of hearings and became a fugitive, bringing him to the attention of the Strategic Scientific Reserve.[1]
False Credits
Senator Walt Cooper went to the New York Bell Company Office to congratulate Jack Thompson for quelling Johann Fennhoff's Campaign; he told the Strategic Scientific Reserve leader that he could get a Congressional medal for his work. Thompson took the credit though it was Peggy Carter who actually did most of the work.[2]
California Senate Race
In 1947, California Representative Anderson was in a Senate race against the businessman Calvin Chadwick, head of Isodyne Energy.[3]
Days later, Anderson was forced by the Council of Nine to allow Chadwick to run unopposed.[4]
Tony Stark's Congressional Hearing
Justin Hammer, James Rhodes, and Tony Stark were in a Congressional hearing as Senator Stern wanted the Iron Man Armors to become property of the United States Armed Forces. Stark contended that the armors were his and private property; he spoke to the audience watching the hearing, saying that he was a one-man deterrent against war and should be thanked for his effort. Stark then showed film clips that proved that other countries were not advanced enough to duplicate his technology to use as a viable weapon. He even displayed footage that Hammer Industries was not as advanced as it claimed, causing Hammer to lose his government contracts.
Ivan Vanko watched these events since they were televised. [5]
The United States Congress interviewed Maria Hill and other agents after the implosion of S.H.I.E.L.D..
Natasha Romanoff was in a Congressional hearing when Congressman Wenham told her that she should be imprisoned for leaking information as she did. [6]
When Hill was leaving a Senate hearing and discussing her feeling about it to Pepper Potts, Hill described how she would rather deal with the NRO to the Congress.[7]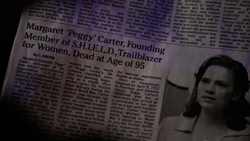 Though the House of Representatives found the document too encompassing, in an extremely rare act of bipartisanship, the United States Senate voted 98 to 1 approving the passage of the Sokovia Accords.[8]
Appearances
Appearances for United States Congress
In chronological order:
Trivia
References
External Links