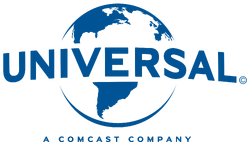 Universal Pictures is a major film studio in Hollywood, and the current holder of distribution rights for solo Hulk movies. In 2005, Marvel Studios regained the film rights from Universal for the Hulk after the mixed critical reception of the 2003 Hulk film. In 2008, Marvel Studios and Universal collaborated on the movie The Incredible Hulk.
External Links
Ad blocker interference detected!
Wikia is a free-to-use site that makes money from advertising. We have a modified experience for viewers using ad blockers

Wikia is not accessible if you've made further modifications. Remove the custom ad blocker rule(s) and the page will load as expected.