While watching Captain America: The Winter Soldier I noticed a lot of items that need articles but can't think of an appropriate name. I did name the bomb Winter Soldier uses on Fury's truck Magnetic Grenade but if anyone feels a different name is better please suggest it. The other items are Fury's SUV and the disguise mask Black Widow uses to impersonate Hawley. Please suggest some names for these articles and any other items from the movie. Thanks.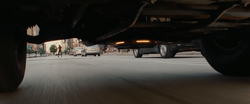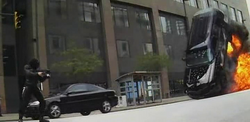 Ad blocker interference detected!
Wikia is a free-to-use site that makes money from advertising. We have a modified experience for viewers using ad blockers

Wikia is not accessible if you've made further modifications. Remove the custom ad blocker rule(s) and the page will load as expected.