Ad blocker interference detected!
Wikia is a free-to-use site that makes money from advertising. We have a modified experience for viewers using ad blockers

Wikia is not accessible if you've made further modifications. Remove the custom ad blocker rule(s) and the page will load as expected.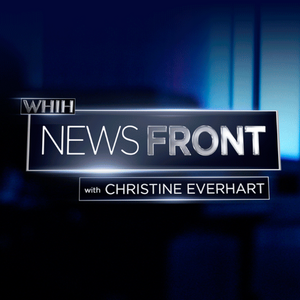 WHiH Newsfront is a online news platform hosted by Christine Everhart from the WHiH World News network, informing about major events in the world with on political, scientific, and entertainment news.[1]
History
In 2015 WHiH World News started a crossmedia online program called WHiH Newsfront. Presented by Christine Everhart, the program consists of videos supported by posts on Twitter and Google+.[1]
Episodes
| Report | Image | Description |
| --- | --- | --- |
| July 2, 2015 | | Christine Everhart talks about next weeks news where they are going to discuss the Avengers and the Battle of Sokovia and the former criminal Scott Lang.[1] |
| July 7, 2015 | | Christine Everhart discussed about the Avengers conflict, the Battle of Sokovia, and a story on criminal Scott Lang.[1] |
| July 10, 2015 | | Security footage of Scott Lang in the crime against VistaCorp.[1] |
| July 15, 2015 | | Darren Cross speaks with WIRED Insider about the future of Pym Technologies.[1] |
| July 16, 2015 | | Christine Everhart interviews Scott Lang.[1] |
| April 22, 2016 | | WHIH Newsfront returns with a special report: The Avengers have saved our world… but at what cost?[1] |
| April 26, 2016 | | Christine Everhart and political correspondent Will Adams ask viewers who should be responsible for all of the cost associated with the clean up and rebuilding process.[1] |
| April 28, 2016 | | Christine Everhart and political correspondent Will Adams debate about the Avengers and the role that the White House and President Ellis should play.[1] |
| May 3, 2016 | | President Ellis discusses his nomination of Thaddeus Ross for Secretary of State.[1] |
| May 3, 2016 | | Newsfront reports LIVE on the scene in Lagos after a devastating incident.[1] |
Appearances
In chronological order:
References
External Links